Using Preview version 170 on OS X 10.11.3
When I am creating a link to a file, the link only works properly if the filename contains no spaces (usually create this link by dragging the file from Finder/Path Finder). That is all the characters up to the first space are turned into a hyperlink, the rest is ignored.
Apologies if this not the correct terminology. The following image shows the effect of a file with and without spaces: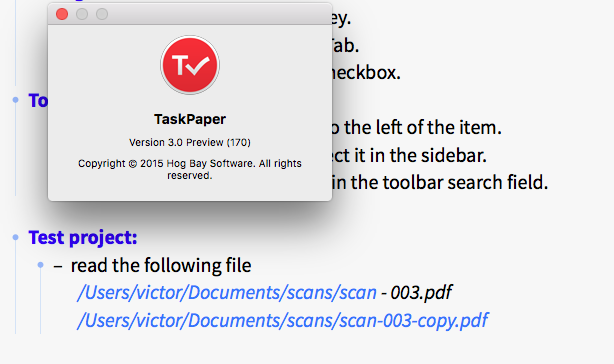 tested.taskpaper (887 Bytes)
Is this expected behaviour?