One is DEVONthink which was mentioned in another post.


Another one is FoxTrot Search, which was recently discovered.
I can add #tags inline, then search rows where have these tags.
It has many customizable search options and performs well. I feel that its search function is more powerful and flexible than DEVONthink, but it's also quite expensive. (30 day trial)

There is also a similar flat level search result view.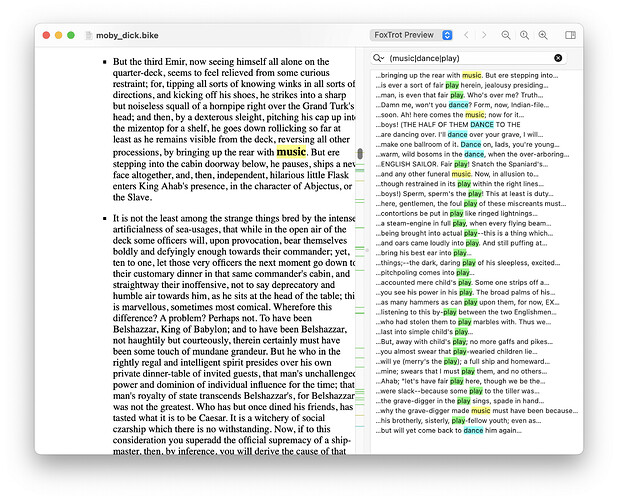 ---
If you have any other feasible solutions, please feel free to share them.