I've written a Ruby library/command-line-interface for TaskPaper files. You can:
Create, open, inspect, edit, and save TaskPaper files
Export TaskPaper files as HTML and CSS
Automatically (if you have Less installed) convert your actual TaskPaper theme to CSS
Export as JSON
It's free and open source. You can get the code on github. There are screenshots on that page of a sample theme (my own) and the resulting HTML output: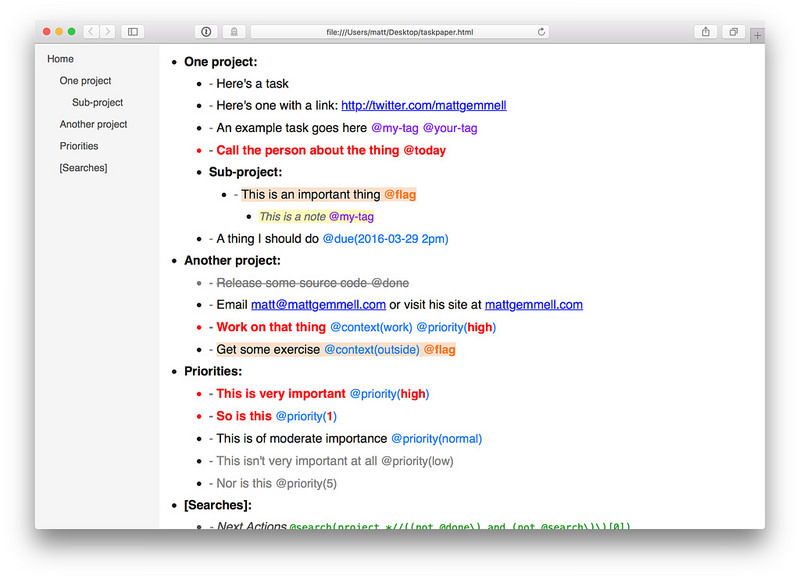 I hope you'll find it useful. If you want to report bugs or submit feature requests, please do so at the repository's issue tracker. I'll accept praise and encouragement via any avenue, however…

If you want to get in touch otherwise, Twitter is best.
(Addendum: I see that Jesse has just released a 3.1 Preview 185 of TaskPaper, with support for depth attributes in themes. I've updated the Ruby library accordingly.)