…nevermind, I figured it out x.x the task lines have to be indented by a tab.
---
Using TaskPaper 3.7.4. I can't tell if I'm doing it wrong or it's a bug. All I do is type this text:
Project: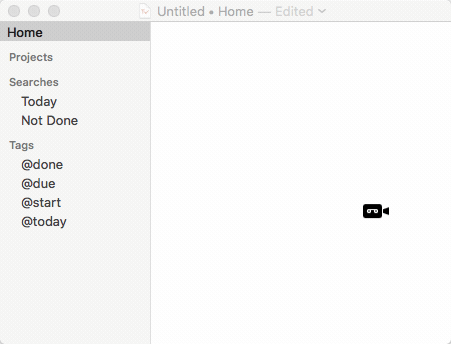 As you can see, it correctly collapses my task, but clicking the dot next to the project does nothing, nor do the project's tasks show up when I select it in the sidebar.
Please let me know what I'm supposed to be doing to make my projects work!
Cheers