Hi Jesse, I have a small suggestion for the link editing UI. I sometimes paste in a link and want to change the title text, or have an existing link and want to change the text.
I almost never want to edit a URL after the fact from this UI, but the field that is focused automatically is the URL right now if I press cmd+k and then l. My suggestion is to change it so the title is focused first. Not sure if the field ordering should change too; it probably doesn't need to since you can tab between both fields just fine regardless of the order and the URL is in some sense primary.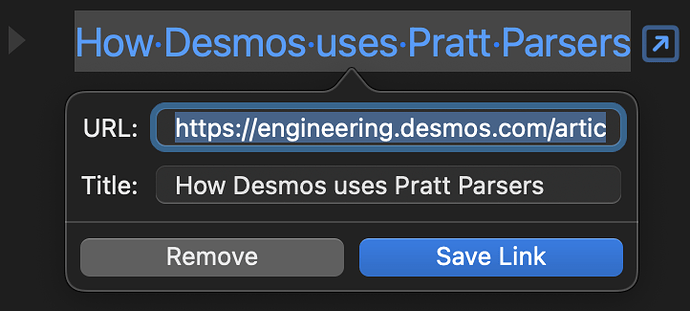 Thanks for Bike – I've been enjoying using it for a while now.