Jesse,
Could you help me understand what is going on here? I have three Bike files open. I want to place a link to a certain row in another program (or in another row in the same Bike file). I copy link and paste it elsewhere. When I click on the link (whether from another row in Bike or another piece of software (been using iA Writer as my test file), I get this message.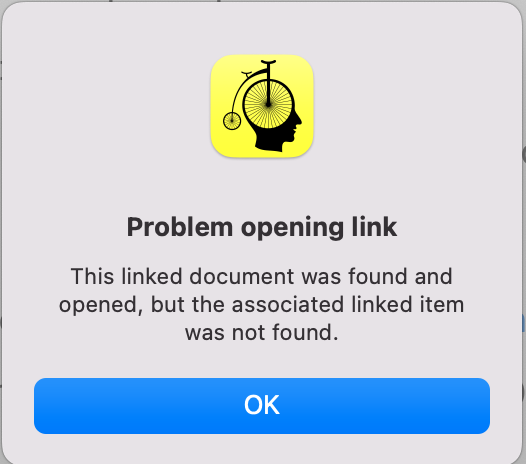 This linked document was found and opened but the associated linked item was not found.
I'm taken to a different Bike file. When I return to the first file, the correct link is open. So I guess the question is this: why is Bike taking me to one of the other two files when I click on the Bike link? I hope this is clear. I seem to remember this working in some previous versions and can't say exactly when the problem cropped up.