I restarted Bike, was prompted to download an update, and got a popup saying I needed to renew my subscription. I also, ominously, got this: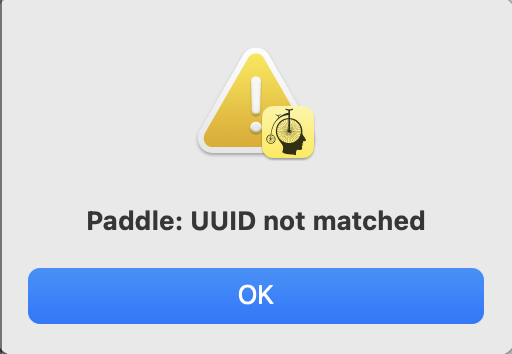 I went ahead and renewed, successfully. However, every time I start up, I get the UUID message. It is on top of this popup: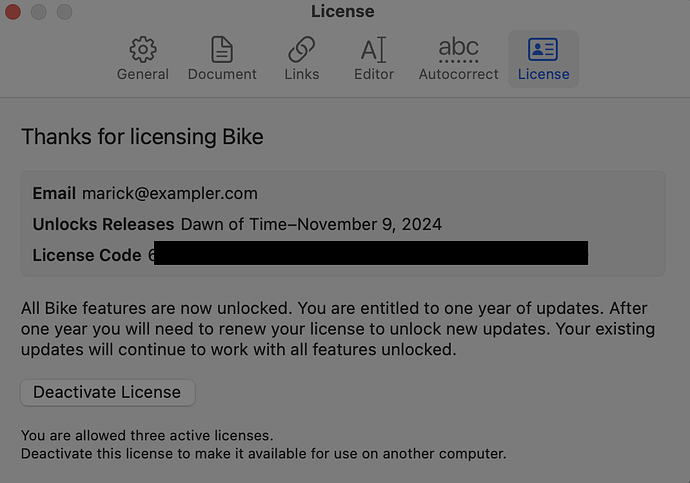 After I dismiss them both, everything seems OK, but I'd prefer not to see them.