When I number lines in my outline, the format of the first line is different from the rest.
This happens only if I add numbers to the start of lines that already contained text. The first line (1.) formats as I'd expect. Lines 2 and beyond don't format properly.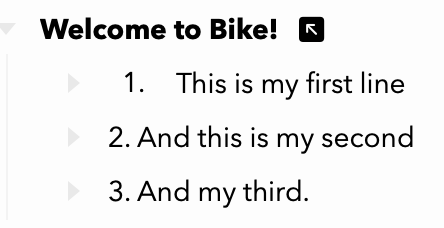 This does not happen if I start a blank line without text. In this case, line numbers 2 and above are formatted properly.
ScottC