Hi Jesse, thanks for your work here. I've been looking for a good outliner tool and I'm excited to try Bike out.
For me image support is very important, and when I saw that you said the format is a subset of HTML I thought images might be supported in this first version.
When I tried pasting an image in, the app hung then crashed: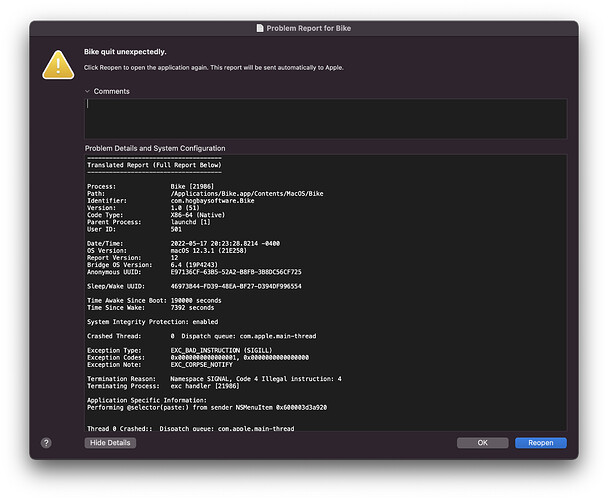 After I tried pasting in a much smaller image, I noticed that it was pasting the binary image contents as text, so the previous crash was probably exhausting a buffer somewhere.
I'm curious – is image support planned for a future release? Thanks again for all of your work!