When i try to mark a task complete, getting this error…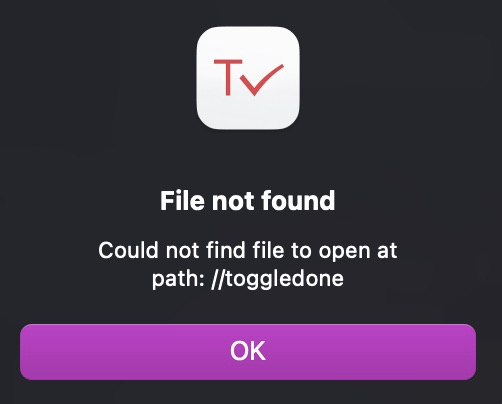 Hey Rob. Hope you are doing well. This probably was introduced by the latest update. There has been some discussion going on in the forum. You can try installing a previous version or wait a couple of days till the bug is fixed.
Thanks, i scanned the forum but had not seen that.
That note clarifies that it is just the bullet. I can just type @done for now.
Lucky for me I don't get that much done!! (haha j/k)
Hey @RobOK , try the new version and see if that is taken care of.