Not a bug – a question about space, perception, and an analogue of the old TaskPaper gotcha about bullet points that "look like" children of a topic node but are structurally just its peers.
Is the space allocated to the bullets in Bike unordered lists perhaps large enough to risk a similar confusion at the moment ?
This looks to me perhaps uncomfortably close to a parent ⇄ children relationship: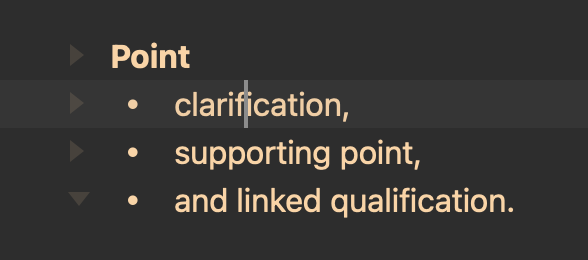 (especially during text entry when the expansion triangles are – with my settings – out of view)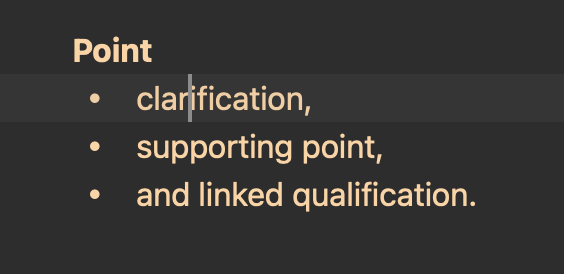 ---
In fact, of course, the bullet points above are peers of the Point line. (Not foldable under it).
Once we have indented properly, however (to make the three bullets children rather than peers) it looks intuitively a little over-indented to me, and I notice myself occasionally tempted to correct an imagined over-indentation – inadvertently breaking the structure.

---
I'm not sure if there's any scope for adjustment there ?
(Perhaps it's constrained by a need to allow enough space for numbering in ordered lists ?)