The latest preview release Bike 1.9 (106) Preview adds a status bar: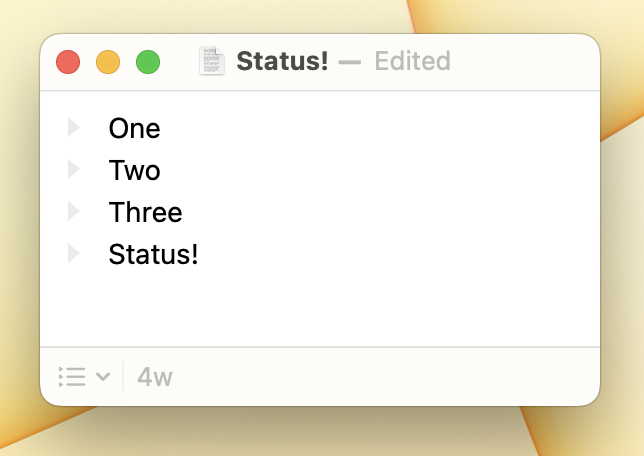 Features provided:
There's now a dedicated "action" menu. Right now it's being used for Typewriter Mode and Focus Mode, in future might add others. The action menu also shows a list of focused rows in your outline.

If you are focused into a row in your outline this state is now indicated by a up-left arrow in the status bar. Click the arrow to focus out a level.

Text statistics are optionally shown in the status bar. You can configure the options by clicking a statistic in status bar, or through View > Text Statistics.

The status bar is optional. View > Hide Status Bar if needed.
Please try it out and let me know what you think. I tried a ton of variations, this is better than most, but probably still room for improvement.
Jesse