Thanks for everyone who voted on next Bike feature. I'll be working on "Go to heading" for next release. I think it's a pretty nice and self contained feature, so shouldn't take too long (famous last words!).
I'm looking for design ideas!
My default starting point is TaskPaper's "Go to" UI: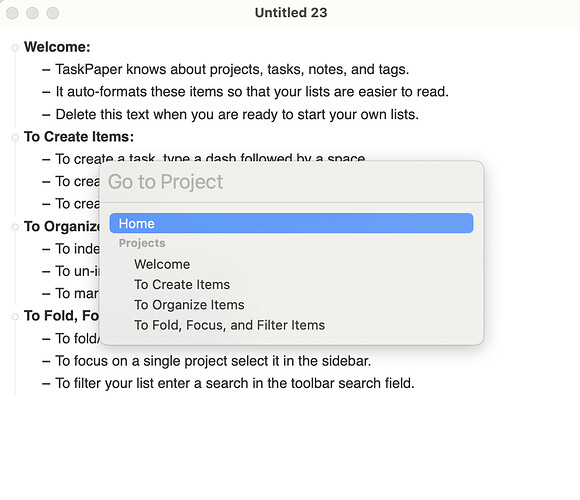 Should Bike just copy that (replacing "Project" with "Heading"), or is there anything I could improve?
Any apps out there that you think have particular good command bar UI's that maybe add something new?
Thoughts and links appreciated.