If I drag a Bike file onto the Safari icon in the macOS dock, it shows me the human-legible (rendered) layer of the document.
The Safari view is best, of course, with UTF8 as the default encoding:
Safari > Preferences > Advanced > Default encoding > Unicode (UTF-8)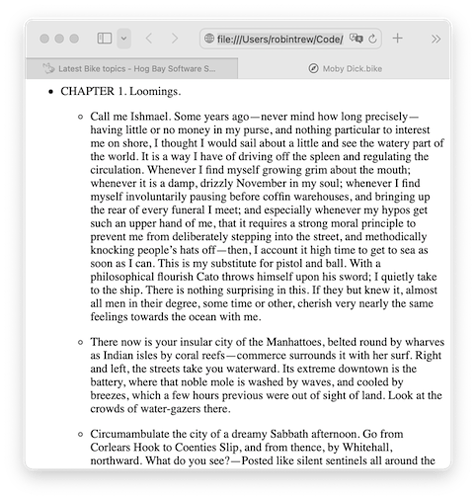 ---
Chrome responds differently, showing me the HTML markup text.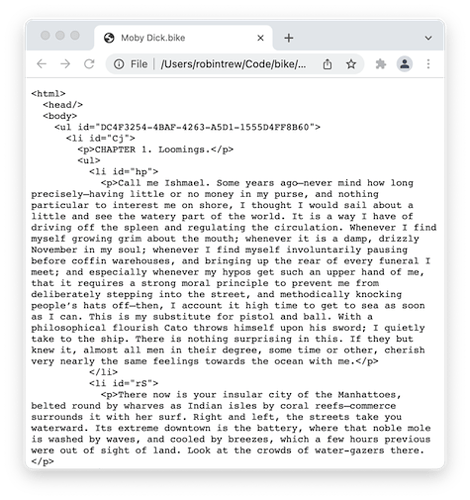 Not quite sure why Chrome shows the markup layer – perhaps it only renders files with an explicit .html extension ?
In any case, quite useful to have two different instruments for quick views (rendered and mark-up), even on systems on which Bike is not installed.