I was on an old version for a while but upgraded when I tried out a more recent release and noticed the great improvements you've made to the statistics popover.

However, I can't figure out how to renew my license. The button in the bottom right of this window doesn't do anything for me (Bike 1.17 (163)):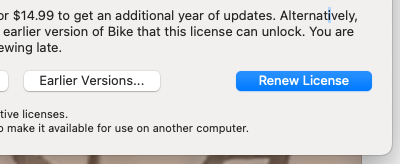 The "Buy Now" button on the home page charges full price for a new license and doesn't seem to have an option to renew: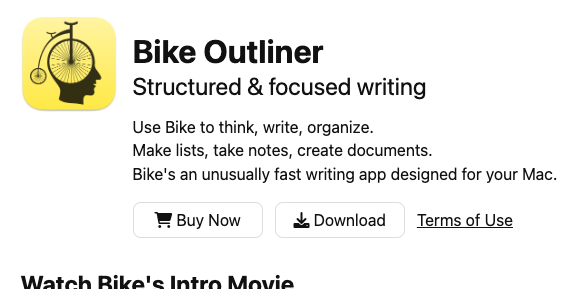 What should I do?