I want to create a KM macro that will first check if the current line I have selected has any kind of tag attached to it, if yes, it will remove it, if not, it will add a tag @ask for me.
So given this:

Pressing the macro would do:

And given:

Macro would add the tag instantly:

I can't quite figure out how to do the check whether the tag exists (ideally there is some applescript/jxa I can run that would return true or false).
And I also can't find code to quickly add a tag. There is hotkey for removing tags thankfully.
I only have this macro for adding a tag to end but that is not ideal.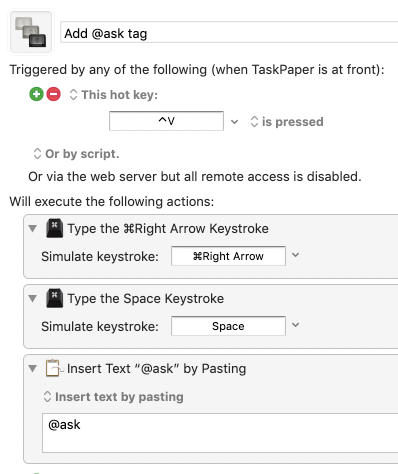 Thank you for any help.